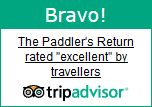 Return after a day exploring either on or off the water, to a cold beer, a hearty home-cooked meal and a yarn amongst friends. Our rustic bar, with its eclectic decor and friendly staff, nestled between the mountains and the sea, is the perfect place to kickback and relax.
| | | |
| --- | --- | --- |
| | | |
| | | |
| --- | --- | --- |
| | | |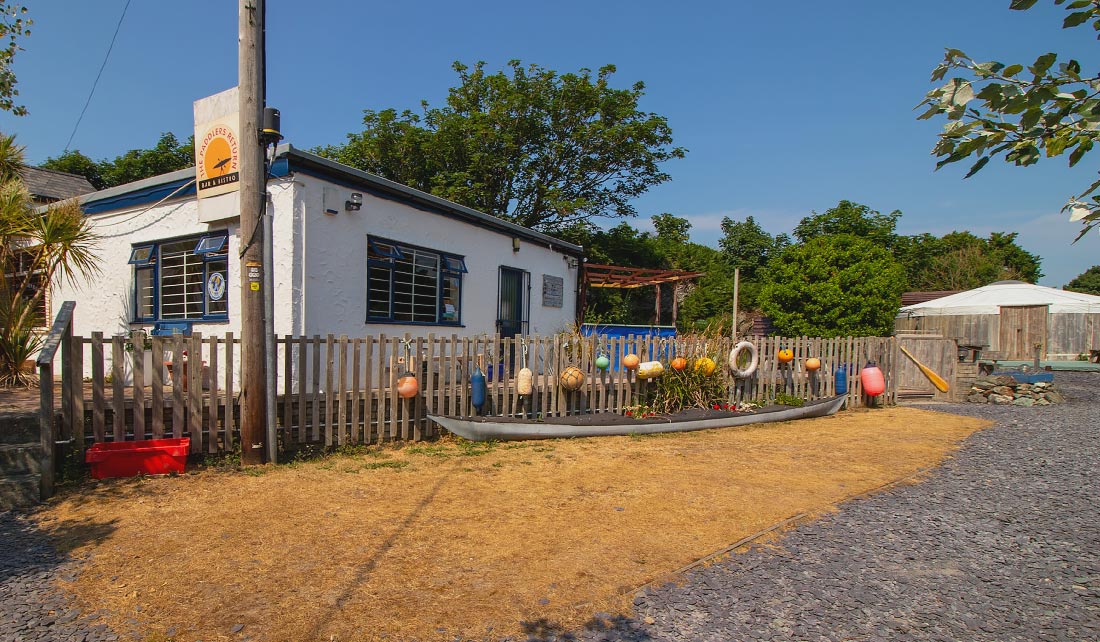 | | | |
| --- | --- | --- |
| | | |
| | | |
| --- | --- | --- |
| | | |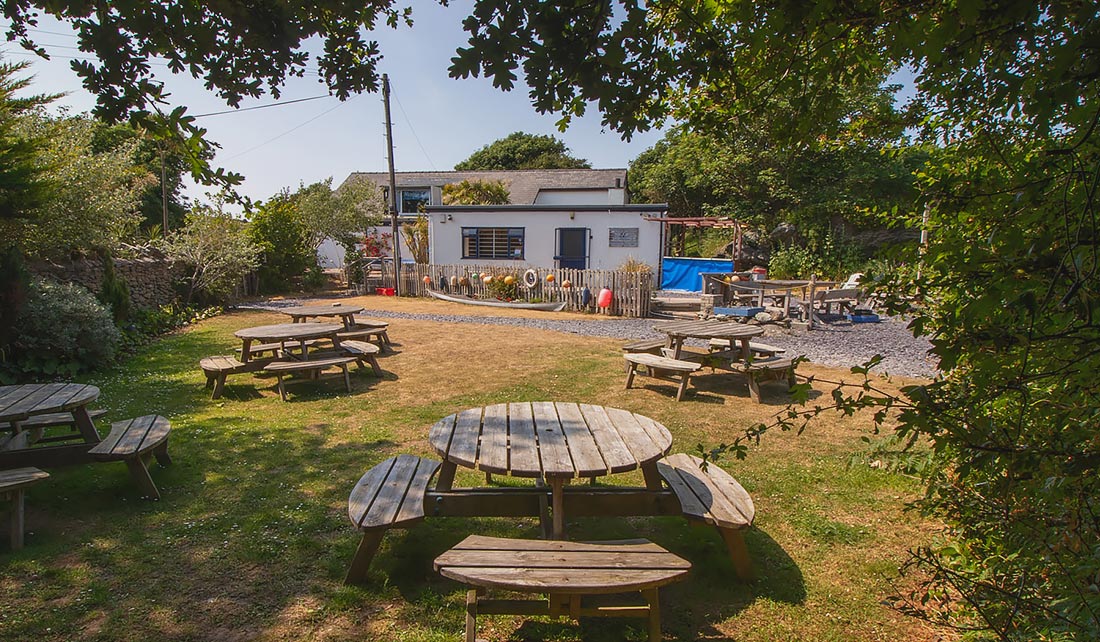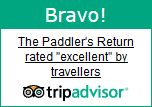 5 out of 5
"Great food, good prices and good service"
Great food, good prices and good service. Really nice food and friendly staff. Great for families, couples or groups. We are there two nights running as it was hard to find anywhere else, and it was great both nights. They do great Welsh beer, very nice burgers and great chips. We had a fish curry the second night, which was excellent and freshly prepared. There were great veggie options too. Good indoor and outdoor dining spaces.
Reviewed by jjanegliverpool - June 2021
5 out of 5
"The food is good quality with a frequently changing menu"
One of my happy places. This is a quirky/out-doorsy themed bar and eating place. The decor is simple - shabby-chic with a boating/kayak theme. The food is good quality with a frequently changing menu. friendly staff. = Great place
Reviewed by DMS999 - July 2021
5 out of 5
"Great food, friendly efficient service"
Great food, friendly efficient service. Vitiated twice whilst staying at a nearby caravan site. Had fabulous food on both occasions. Although the menu is limited there's some lovely choices & the food is really tasty. House wine is reasonably priced & decent enough. Can recommend the chicken & chorizo tray bake, seafood linguine, & hake fillet with peppers & tomatoes. Service is quick & the lady serving is helpful & friendly... came to chat to us both times we ate here. We're hoping to come back for another holiday later in the year & will definitely return & recommend to our friends. Well done & thankyou the paddlers
Reviewed by beebee40 - July 2021
5 out of 5
"What a fantastic place!!"
We decided to eat here after seeing the good reviews on Trip Advisor. We were not disappointed! The lady that worked there was welcoming as soon as we walked in. They even had a hand pulled beer on which was in very good condition. The menu was good and had some lovely dishes on it. Our food was gorgeous and for 3 adults and 2 child's meals. It was only £40! We will certainly be returning.
Reviewed by Andy M from Northwich - 4th July 201
5 out of 5
"What a find!"
Recently made a few visits here, whilst camping close by! A very quirky and unique place. Great food and drinks, at very good prices! Perfect place, after a day out exploring the coastal paths!
Reviewed by Dean B from Cheshire - 19th June 1017
5 out of 5
"Friendly place with great food"
The Paddlers is a brilliant place for friends or family to gather. Loads of games,good selection of drinks and excellent,well priced food. Staff are always friendly and welcoming,it's well worth a visit.
Reviewed by Alex F (location unknown) - 20th April 2017
5 out of 5
"Couldn't recommend this place enough"
Definitely a hidden gem for all ages. Theres a variety of drinks that will suit everyones taste, a pool table and plenty of card/board games for entertainment and the staff and even other customers were very friendly. We had the paddlers burger and rustic chips and the gammon and egg. The portions were generous and the burger was clearly homemade and very tastey and reasonably priced. We will be returning on our next visit to Anglesey!
Reviewed by Clare E (location unknown) - 16th April 2017
5 out of 5
"Social hub"
A friendly little bar serving good food and cold beer. What more could a person asked for? Based on the Anglesey Outdoors site it offers a friendly place to chill after a busy day of outdoor activities or just exploring the beautiful Island of Anglesey.
Reviewed by Karen B (location unknown) - 10th April 2017
5 out of 5
"Perfect"
Coming from a University, I'm used to cheap drinks and was very much expecting the worst in prices from a small place like this. Oh how wrong I was. At £3.20/3.25 for a pint of Thatchers, I could never complain (I ended up paying £4.80 in the Lake District).
Reviewed by Peter E (location unknown) - 8th April 2017
5 out of 5
"Quality Grubb"
Spent long weekend at centre and booked a meal at the restaurant, has the best food of the weekend there and the prices were good.
Reviewed by Byron D (location unknown) - 30th January 2017
5 out of 5
"I will definitely go back!"
Excellent food and service. Food was full of flavour and a good amount for the money paid... Definitely worth a visit and if I'm in the area again I will definitely go back! :)
Reviewed by Taylor2423 - 28th September 2015
5 out of 5
"Never disappointed"
Over and over and over again, we return. Never disappointed, always more than satisfied constantly looking for an opportunity to recommend and share this gem of an eatery
Reviewed by kasa898, Manchester - 19th August 2015
Paddlers Opening Times
During the season the Paddlers is open every evening. Out of season, please see our Facebook page for opening times.
Click to see Facebook page
Quick Contact
The Paddlers Return
(Anglesey Outdoors Centre)
Porthdafarch Road, Holyhead, Anglesey, LL65 2LP
OS Grid Reference:
SH 23787, 80706
Latitude, Longitude:
53.29, -4.64

Facebook Activity